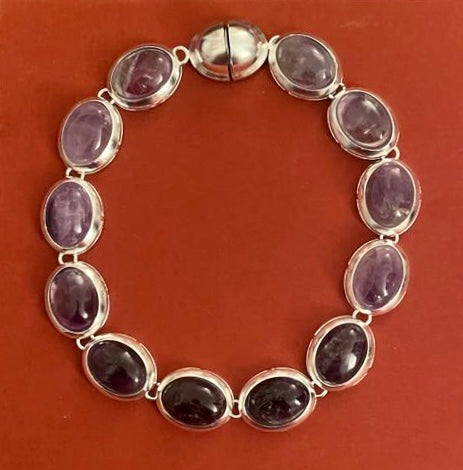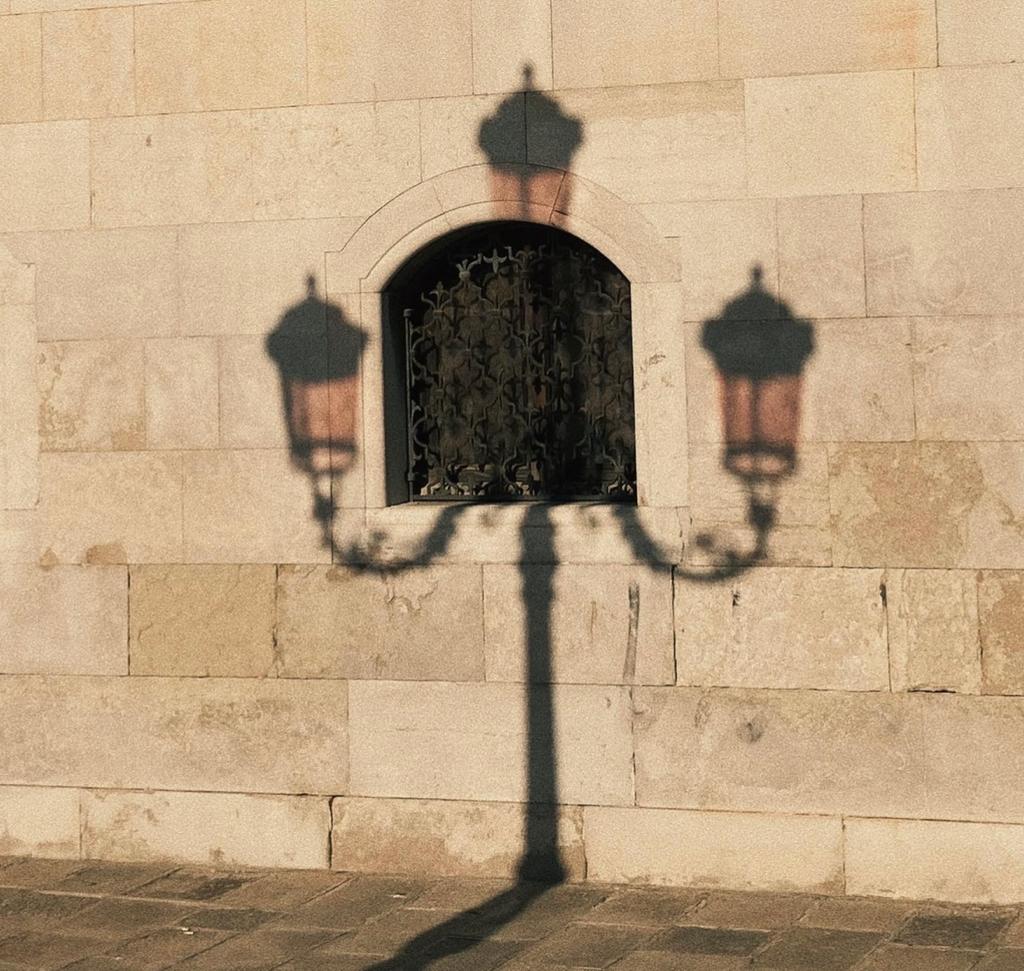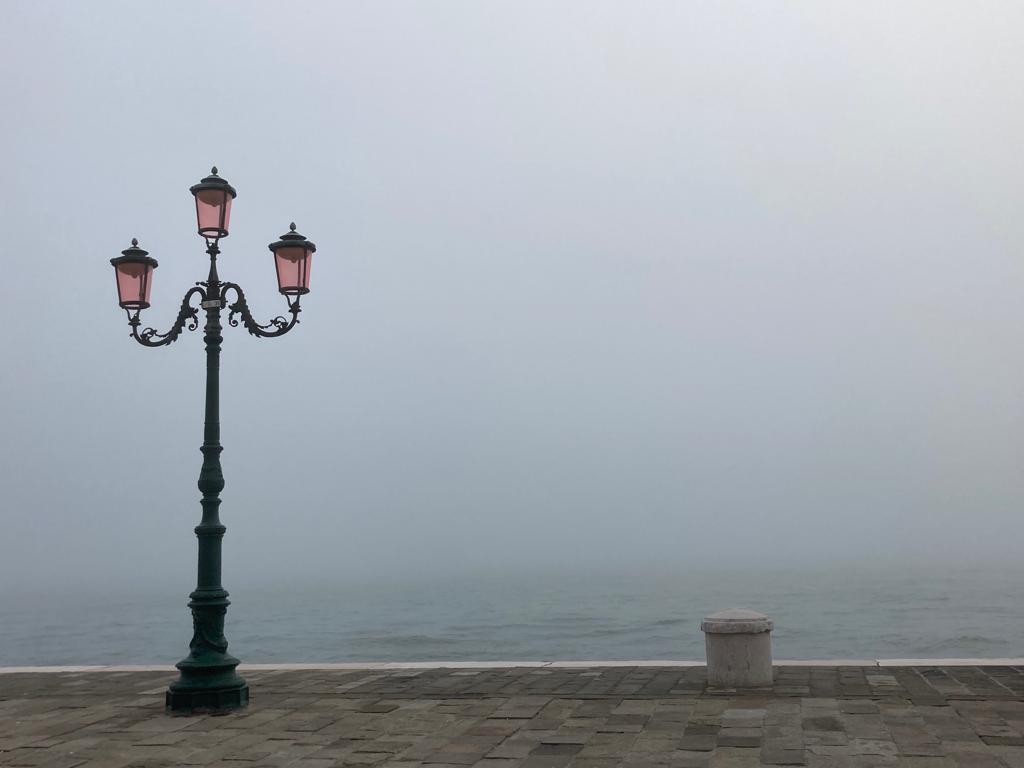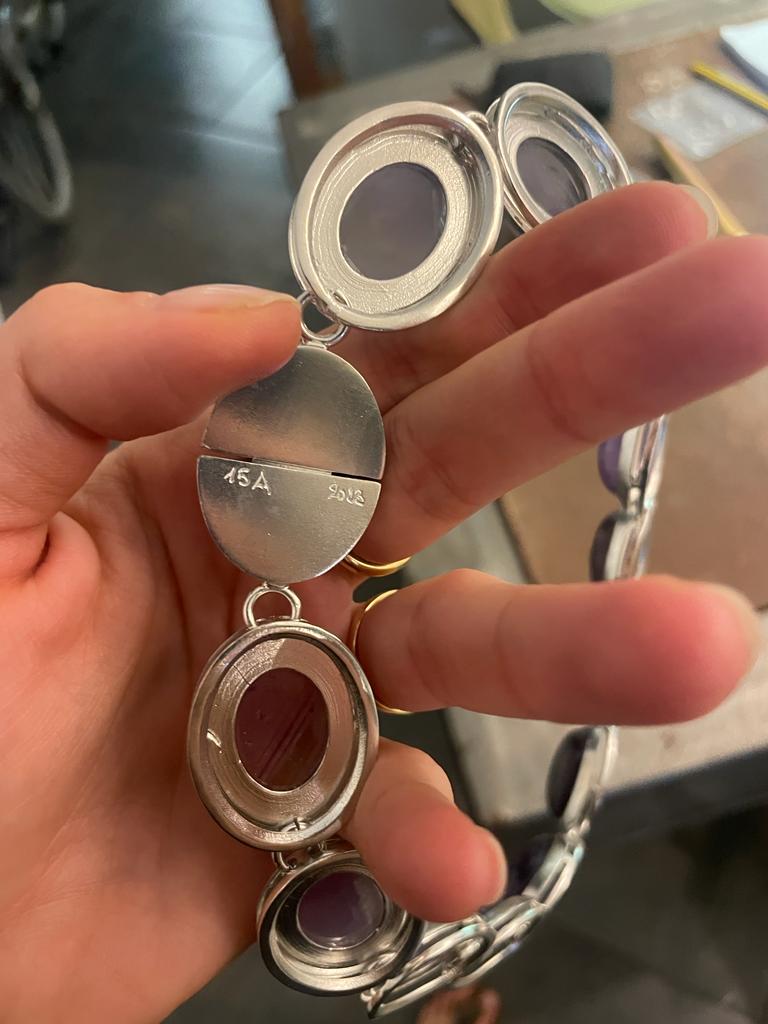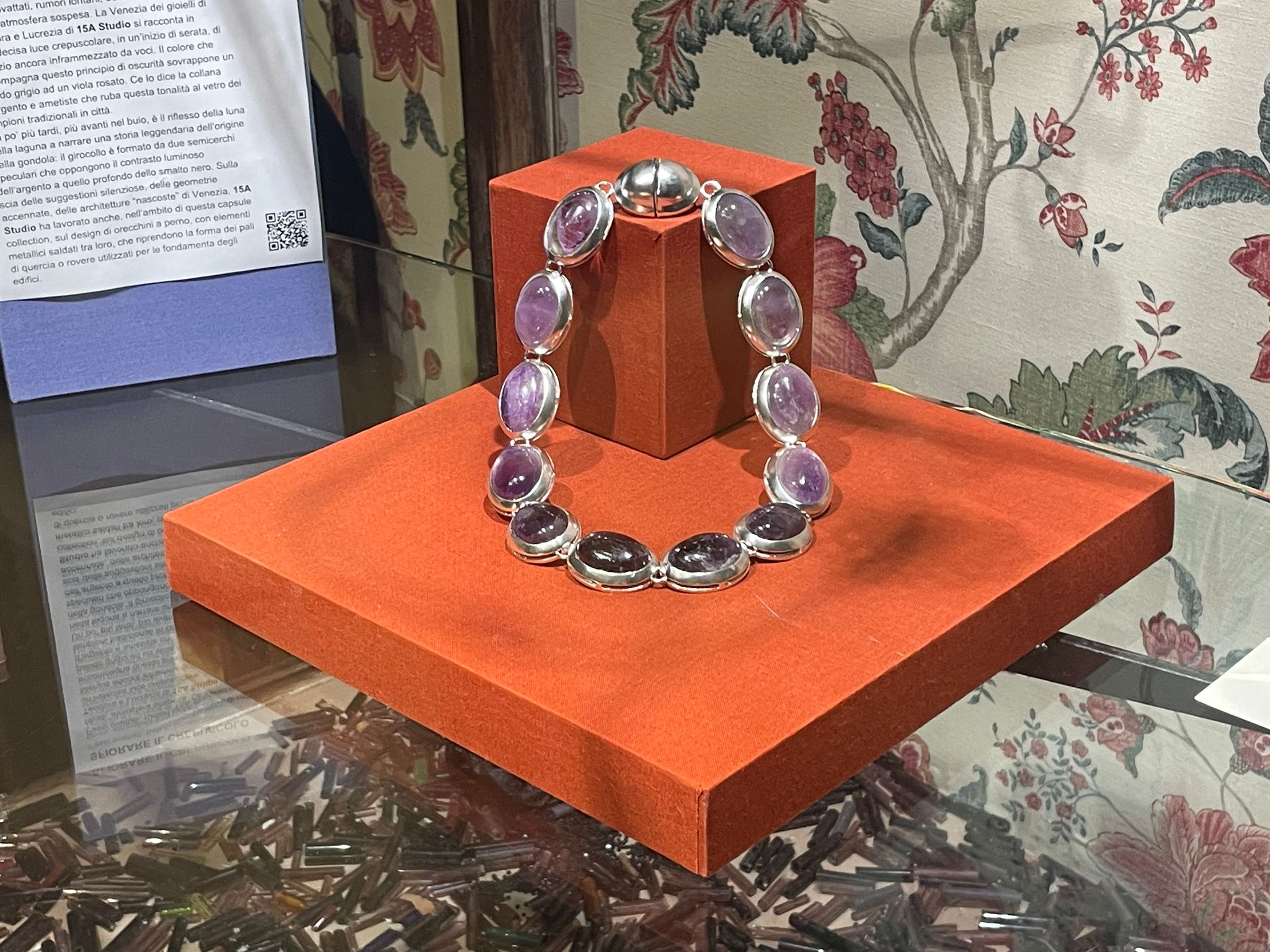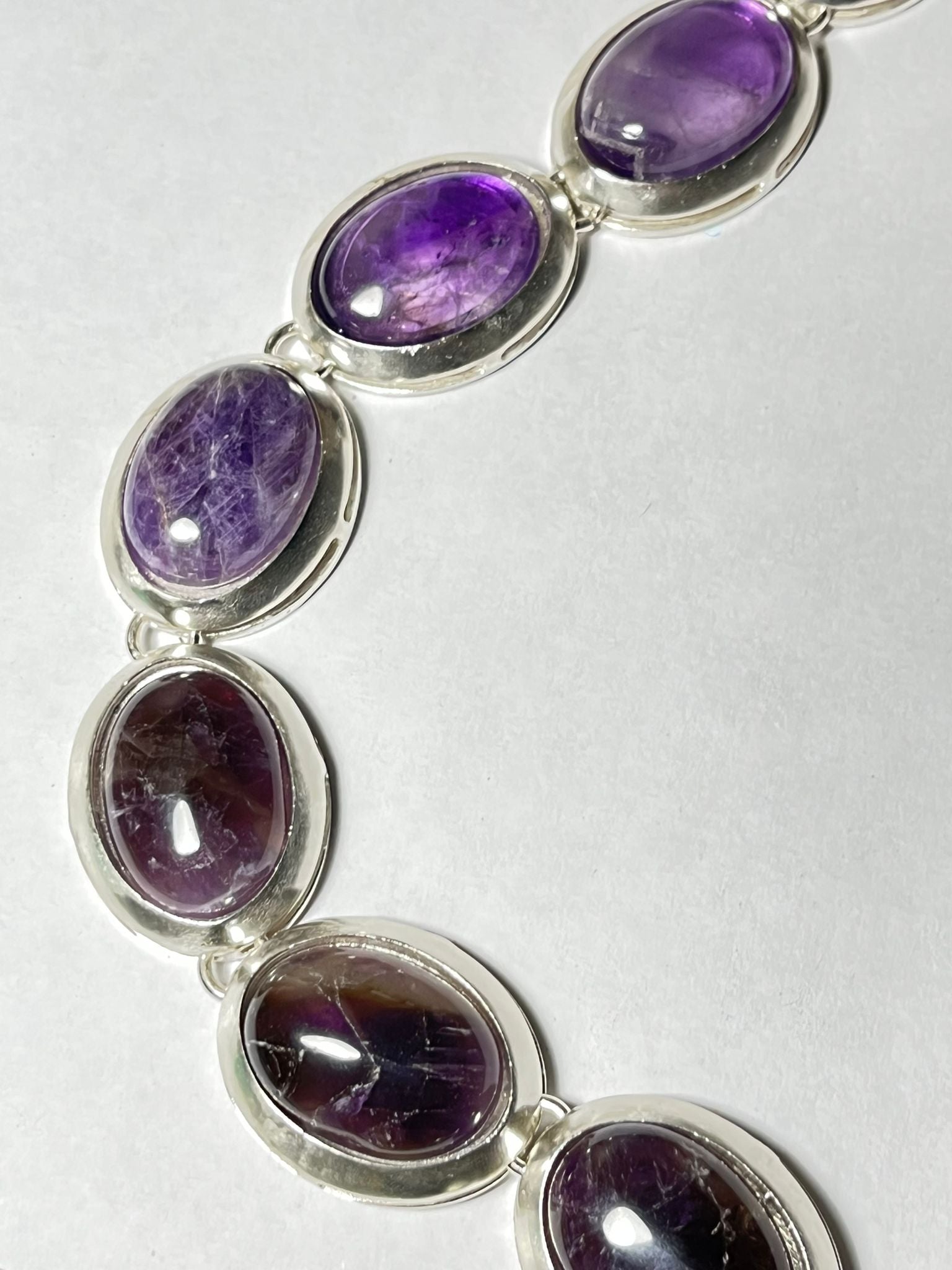 SERA is a c
hoker necklace in silver with amethyst cabochon stones.
The amethyst stones create a gradient which recalls the color of the street lamps in Venice from night to day.
Shipping
Process
All pieces are unique and handmade in our goldsmiths studio, therefore the shipping process may take up to 14 days.
Please consider a few days more for our custom made jewellery with engraving and special requests.
Delivery & Returns
We deliver worldwide:
- Express shipping
- Standard shipping
Get in touch!
15a.studiojewellery@gmail.com